Around this time of year, every store and website is telling us to celebrate the mothers in our lives.  Buy this card.  Send these flowers.  Grab these deals.  But maybe the real way to celebrate mothers and motherhood doesn't lie anywhere near a card store or flower shop…maybe it lies in our political actions.
Here are some really amazing things you can do for your mother and all mothers out there this Mother's Day: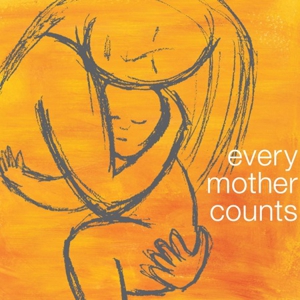 1.  Every 90 seconds a woman dies from pregnancy complications.  The U.S., while proclaiming to be an advanced nation, ranks 50th (that's right FIFTIETH) on the list of nations in terms of providing maternal care and preventing maternal deaths and ranks 25th in terms of the best place to be a mom.  Go to the Every Mother Counts action page to learn how you can spread the word about the need for better maternal care.  Just imagine how your life would be different if your mother was one of those women.  And now imagine a world where fewer people have to live with that reality because of your action.
2.  Learn more about the Pregnant Workers Fairness Act introduced in Congress this month and encourage your representative and senators to take action in supporting it.  Did you know that pregnant workers aren't allowed extra bathroom breaks or accommodations for drinking water or regular meals?  There is a gap in the law that leaves many women jobless because companies aren't required to provide reasonable accommodations to pregnant workers.  Pregnancy is not a disability under the Americans with Disabilities Act because pregnancy, unlike other conditions, is not permanent.  Help fill the gap in the law and protect pregnant workers' rights today.  In a country with extremely poor maternity laws, isn't it time we protected working women?
3. Are you a religious or spiritual person who is torn on reproductive rights?  Is your mom?  Learn more about organizations of women and men who support women's right to choose and do so with their religion and faith supporting them.  A great starting point is the recent Washington Post piece by Jane Emma Newall called "Why my faith calls me to defend women's reproductive rights." Then go read about organizations like the Religious Coalition for Reproductive Choice, Spiritual Youth for Reproductive Freedom, and Catholics for Choice.
And for the love of all that is and is not holy, if your mom is still around, call her or visit her.  Tell her that you appreciate what she's done given the enormous odds against her.  If your mom is no longer with you, consider acting on one of these action items in her behalf.
For those of you struggling with infertility out there, now is more important than ever to be an activist for your own rights.  And those of you who may know someone struggling with infertility, respect that person's privacy and emotions on days like Mother's Day.  It's not an easy day to get through.
Happy Mother's Day, everyone.  No card required.*
*but your mom would like one anyhow